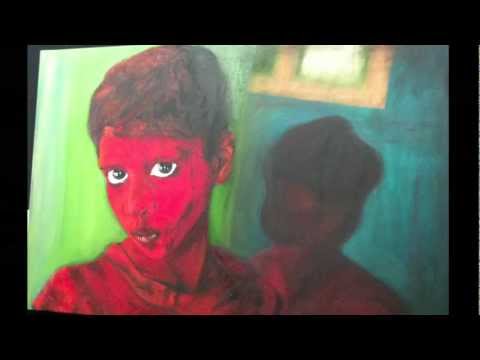 I don't normally get out to high school art shows, but then I got a press release about Pace Academy's painting exhibition "A Brush with Fame." This show promised work from 50 students at 12 different Atlanta schools and was judged by Lisa Hooten from the High Museum, so I figured I'd have a look.
Winners received gifts from BINDERS, which sponsored the exhibition and also donates five percent of each dollar spent by school supporters to its partner schools, more than $20,000 since the program's inception.
I spoke with show organizer Donice Bloodworth, a member of the Pace Visual Arts faculty, and Christine Chang, whose piece was named Best in Show. It's great to see these schools pushing their students and emphasizing the value of art. I wish that I'd had this much self-awareness and confidence in my own work as a teenager. There is some real talent here, especially in the students' experiments with materials and process.