Contemporary Talks: Greg Tate at ACAC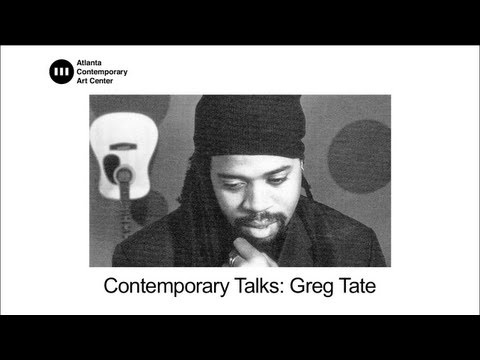 Writer, musician, and producer Greg Tate reads from a manifesto, "Kalahari Hopscotch, or Notes Toward a 20 Volume History of Black Science Fiction and Afrofuturism" at the Atlanta Contemporary Art Center on Sept. 15, 2012.
The ACAC's Contemporary Talks series "connects Atlanta audiences with some of the most consequential thinkers and doers in the world of art and culture."
In part 2, Tate answers question from the audience.
Also available on: Vimeo – iTunes – Blip.tv
Tags: acac, afrofuturism, contemporary, greg tate
You can follow any responses to this entry through the RSS 2.0 feed. You can leave a response, or trackback from your own site.